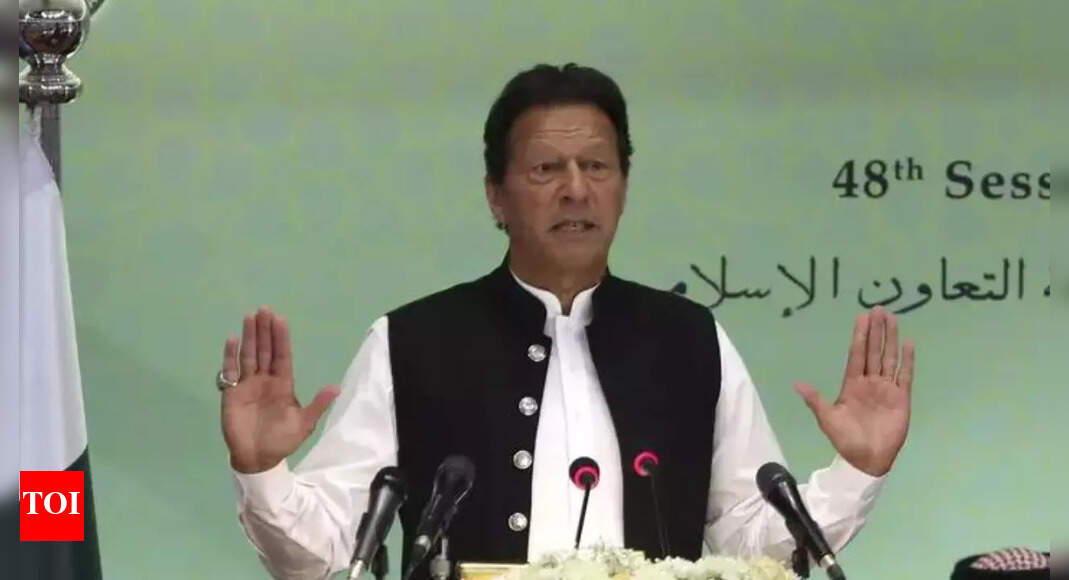 ISLAMABAD: Pakistan's National Security Council, a body of top civilian and military leaders, on Friday rejected accusations by deposed Prime Minister Imran Khan that the United States had conspired to overthrow his government through a parliamentary vote of confidence.
Khan, 69, who ran the nuclear-armed South Asian nation of 220 million people for three-and-a-half years, had accused Washington of supporting a conspiracy to remove him.
He had said he had visited Moscow against US advice. Washington denies the charge.
Asad Majeed, former Pakistani ambassador to the United States who had written a telegram to Islamabad about Washington's view on Khan's visit to Moscow, briefed civilian and military leaders at a forum called the National Security Committee (NSC).
"The NSC, after reviewing the content of the communication, the assessment received and the conclusion of the security services, concludes that no conspiracy has taken place," said a statement from the office of new Prime Minister Shehbaz Sharif.
It said the country's major spy agencies have informed the NSC that they have found no evidence to support a conspiracy theory.
Khan's Pakistani Tehrek-e-Insaf (PTI) party demanded a judicial inquiry into the matter.
The deposed leader met with Russian President Vladimir Putin on February 24, the day Russian troops invaded neighboring Ukraine.
Khan initially blocked the vote of no confidence, saying the NSC had endorsed the alleged conspiracy.
Opposition parties and analysts have said the military helped Khan win the 2018 election, which they both deny, but that support dwindled after a row over the nomination of the country's next intelligence chief late last year.
Khan has leveled his conspiracy charges in three major public rallies he has held since he was impeached. He demands early elections.
The next parliamentary elections are scheduled for 2023.