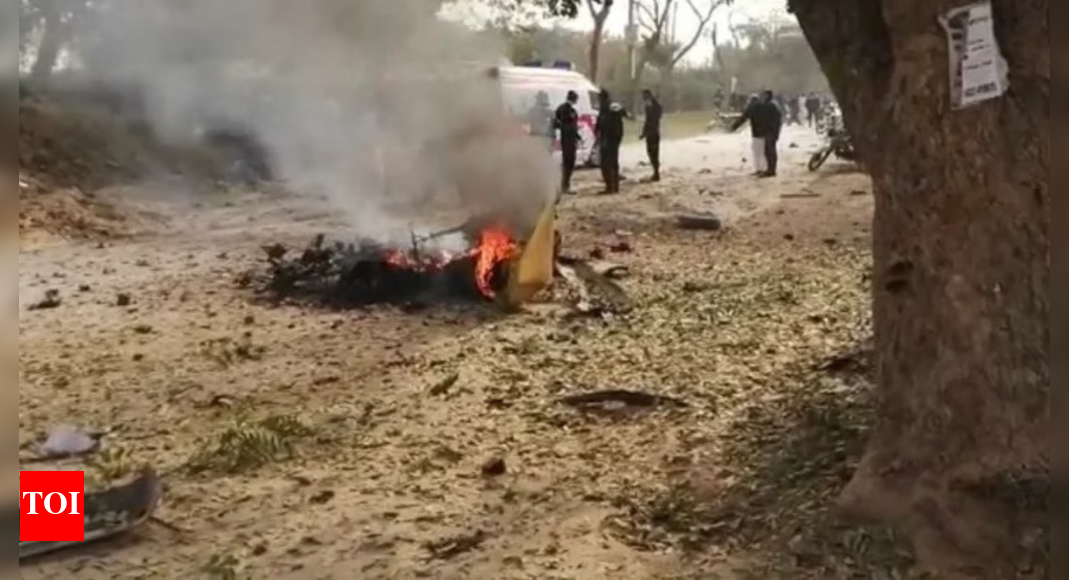 PESHAWAR: A group of heavily armed Pakistani Taliban militants attacked a police station in the outskirts of the restive northwestern city of Peshawar on Saturday, killing three police officers, including a senior police officer, authorities said.
About six to seven militants attacked the Sarband police station bordering the Khyber tribal district with hand grenades, automatic weapons and sniper shots and three police officers were killed in the crossfire, SSP operation Peshawar Kashif Abbasi said.
The terrorist group Tehrik-i-Taliban Pakistan (TTP) has claimed responsibility for the attack.
Among the three police officers killed are Deputy Superintendent of Police Sardar Hussain and two officers.
Khyber Pakhtunkhwa police chief Moazzam Jah Ansari said the police officers successfully thwarted the terrorist attack on the station and fought bravely.
The DSP was wounded in the firing as he entered the building. He succumbed to his injuries in hospital.
Chief Minister of Khyber Pakhtunkhwa province, Mehmud Khan, condemned the incident and said the sacrifices made by the police in the war on terror will not be lost.
A search is underway to locate the attackers.
In a statement, TTP spokesman Muhammad Khurassani said their Mujahideen attacked two police posts in Peshawar with laser guns last night.
The TTP claimed to have killed four police officers, including a DSP police officer, and wounded three in the attack along with seizing two Kalashnikovs, two magazines and Rs 47,000.
In another statement, the spokesman also claimed responsibility for the attack on a joint police-CTD security checkpoint in tehsil Tunsa Sharif of Dera Ghazi Khan district in South Punjab, which killed two officers.
TTP, commonly known as the Pakistan Taliban, is an umbrella organization of several Islamist armed militant groups operating along the Afghanistan-Pakistan border. Founded in 2007, the group shares a common ideology with the Afghan Taliban and aided them in the 2001-2021 war.