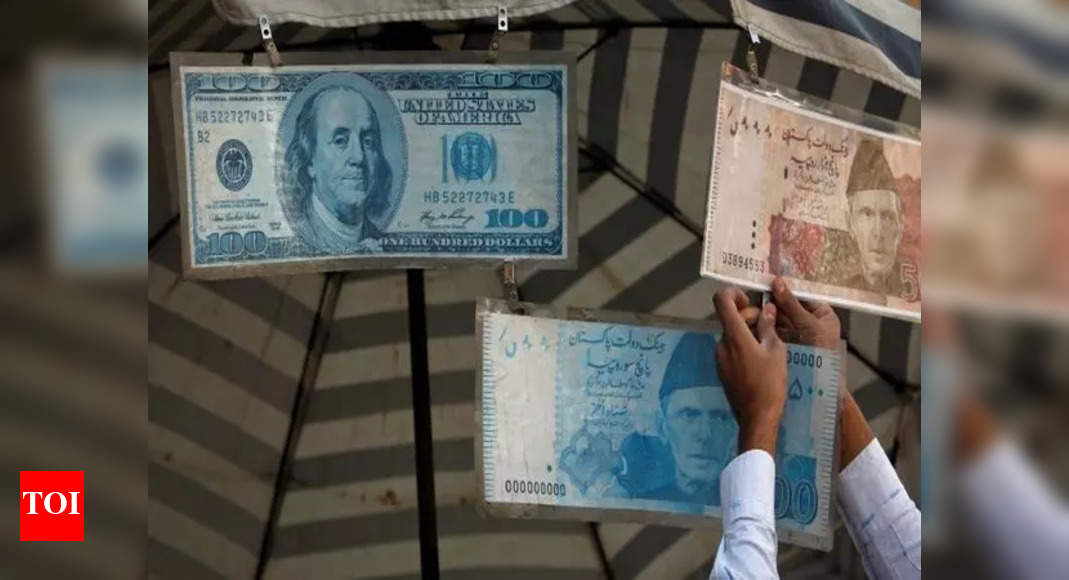 ISLAMABAD: Economic crisis in Pakistan goes from bad to worse. The currency reserves in the State Bank of Pakistan (SBP) recently reached a low of $4.343 billion, just enough for two weeks. This is simply due to the ineptitude of the political class and the military's over-involvement in decision-making, Financial Post reported.
According to the Washington-based financial news organization, this drop in forex reserves came after a $1 billion loan was repaid by Pakistan to two banks in the United Arab Emirates (UAE). Remittances to Pakistan abroad fell from $15.8 billion to $14.1 billion. Notably, on January 6, forex reserves in the SBP hit a low of $4.343 billion, just enough for two weeks.
Low forex reserves have also become the reason for severe food inflation as people struggle to survive without needed food and energy resources, the Financial Post reported.
Now, after part of a $6 billion loan from the International Monetary Fund (IMF), Pakistan hopes to receive financial support and assistance from international financial organizations and friendly countries, such as Saudi Arabia, China and the UAE, the report said.
Pakistan had previously raised $10 billion at a donor conference in Geneva on January 10 for the floods that hit the country from June to October last year.
It should be noted that Pakistan had actually pushed for $16 billion in flood recovery assistance. Interestingly, 90 percent of these financial "commitments" ($8.7 billion) were project loans that will be rolled out over the next three years. While the terms of these loans have not yet been disclosed, it raises concerns about repayment on due date, the Financial Post report said.
To support Pakistan, Saudi Arabia has said it will deposit another $2 billion into the State Bank of Pakistan, after conducting a "study", adding that the UAE is also expected to provide $3 billion in financial aid . Similar aid is also expected from China, the report said.
Ironically, all this financial aid is in the form of loans that will increase Pakistan's long-term debt and increase its annual debt burden. Similarly, the country is already struggling to clear import shipments and letters of credit due to delays in payments from banks, it said.
Another reason for the poor economic condition of the country, as highlighted by the report, is the recurrent economic crises in Pakistan, mainly caused by a persistent budget deficit resulting from the government's tendency to overspend, the negligible increase in domestic resources and excessive spending. , the report said.
It was "a disgrace to have a nuclear weapon in one hand and a begging bowl in the other," Prime Minister Shehbaz Sharif said during the speech of probation officers from the Pakistan Administration Service (PAS) on Jan. 14. Message reported.
Though Sharif Pakistan blamed Tehreek-e-Insaf (PTI) for wasting time by creating "political disorder" through street protests. Nevertheless, such political bickering will not help Sharif save Pakistan from the looming default crisis, the Financial Post noted.