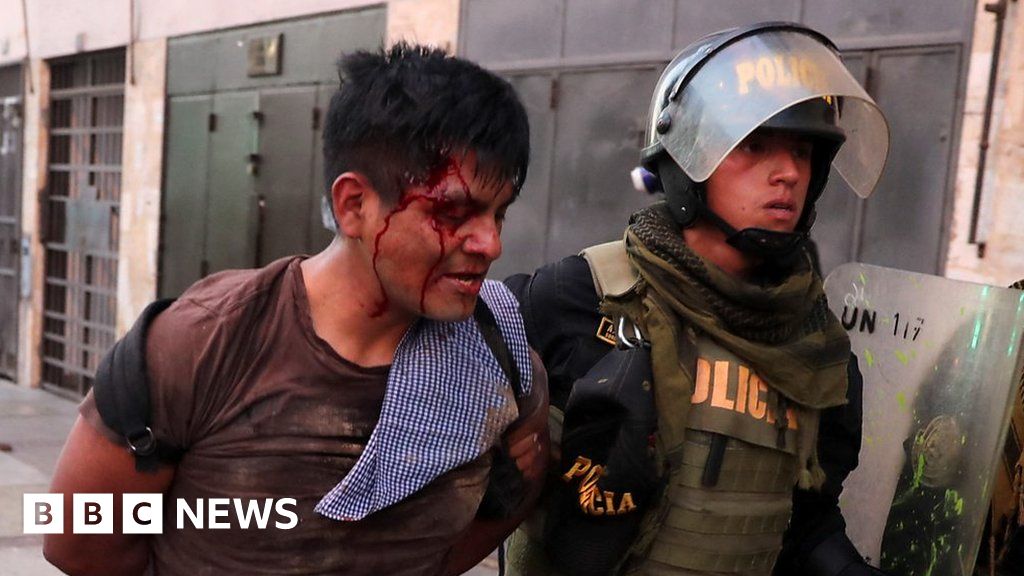 Peru's President Dina Boluarte has called for a national ceasefire following violent protests in the country's capital, Lima.
Protests are underway throughout Peru and dozens of people have been killed.
The demonstrations began in the country in December, when the left-wing former president, Pedro Castillo, was ousted.
Mr. Castillo's supporters are demanding his release from prison, where he is charged with rebellion and conspiracy.
In a televised address on Tuesday, President Boluarte said the protests had caused $1.3bn (£1.56bn) in damage to infrastructure and manufacturing.