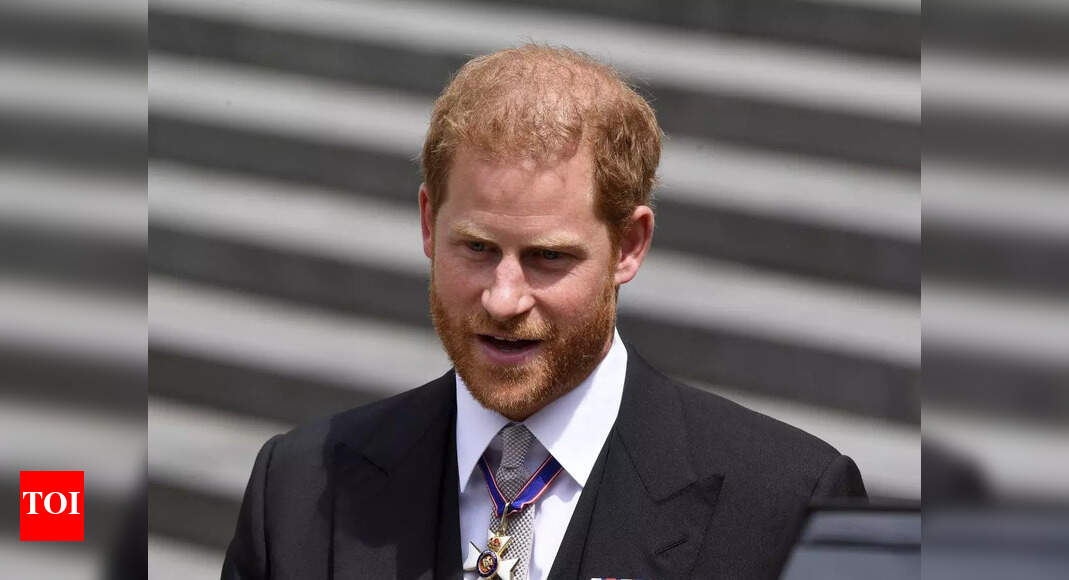 LONDON — Prince Harry has omitted revelations about his family from his memoir, saying he didn't want "the world to know because I don't think they would ever forgive me," according to an interview conducted by the Daily Telegraph on Friday. published.
The prince told the British newspaper he has enough material to write another book, focusing mainly on his relationship with his brother Prince William and father King Charles III, in comments likely to further upset the royal family.
"The first draft was different. It was 800 pages and now it's only 400," he said of his book "Spare."
"It could have been two books, so to speak. And the hardest part was getting things out.
"Some things happened, especially between me and my brother, and to some extent between me and my father, that I just don't want the world to know about. Because I don't think they would ever forgive me," he added please.
The rogue prince said the media had "a lot of filth about my family" but that they "sweep it under the carpet for juicy stories about someone else".
After months of anticipation and a general publicity blitz, Harry's book "Spare" went on sale on Tuesday as royal insiders hit back at his torrid revelations.
The royal family has maintained a deliberate silence as painful details from the book and a series of pre-publication TV interviews piled up.
In "Spare", Harry portrays his father, 74, as emotionally crippled, the victim of brutal childhood bullying.
But among the book's many contradictions, Harry also characterizes the king as a loving father, preferring strong French aftershave and performing headstands in his underwear to relieve polo-induced back pain.
In his Telegraph interview, Harry said he was expressing his grievances publicly not to "break down" the royal family, but because he had a "responsibility" to reform it to protect Prince William's children.
William, he said, "made it very clear to me that his children are not my responsibility."
The book comes on the back cover of the six-hour Netflix docuseries 'Harry & Megan".
A YouGov poll on Monday found that 64 percent of Britons now have a negative view of the once-popular prince – his lowest rating ever – and that Meghan also rates poorly.
They may also dampen public interest in Meghan's homeland, according to the New York Times.
"Even in the United States, which has a soft spot for exiled royals and a generally higher tolerance than Britain for redemptive stories of overcoming trauma and family dysfunction, there is a sense that there are only so many are revelations that the public can bear." wrote former London correspondent Sarah Lyall.