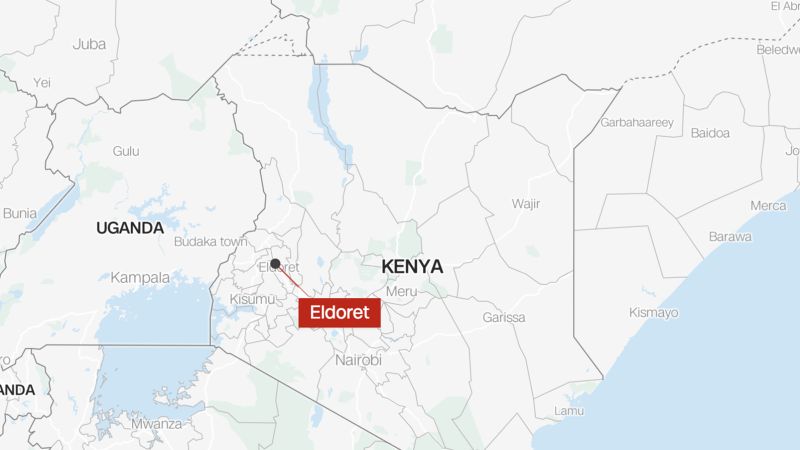 Reuters
—

Kenyan police have discovered the body of a prominent LGBTQ activist hidden in a metal box in the western part of the country, local media reported on Friday.
Motorcycle taxi drivers alerted police after seeing the box dumped at the roadside from a vehicle with a hidden number plate, The Standard and The Daily Nation newspapers reported, citing police sources.
Activist Edwin Chiloba's remains were found on Tuesday near the town of Eldoret in Uasin Gishu province, where he ran his fashion business, Kenya's Human Rights Commission (KHRC) said.
"He was brutally murdered and dumped in the area by unknown assailants," KHRC said on Twitter.
"It is truly concerning that we continue to witness an escalation of violence against LGBTQ+ Kenyans."
Research shows that acceptance of homosexuality is gradually increasing in Kenya, but for many it remains a taboo. The country's film commission has banned two films in recent years for their depictions of gay lives.
Kenya National Police spokesperson Resila Onyango said she would respond at a later date. Uasin Gishu County Commander Ayub Gitonga Ali declined to comment.
"Words can't even explain how we feel as a community right now. Edwin Chiloba was a fighter, fighting relentlessly to change the hearts and minds of society when it came to LGBTQ+ lives," GALCK, a Kenyan gay rights group, said on Twitter.
Under a British colonial-era law, gay sex in Kenya is punishable by 14 years in prison. It is rarely practiced, but discrimination is common.