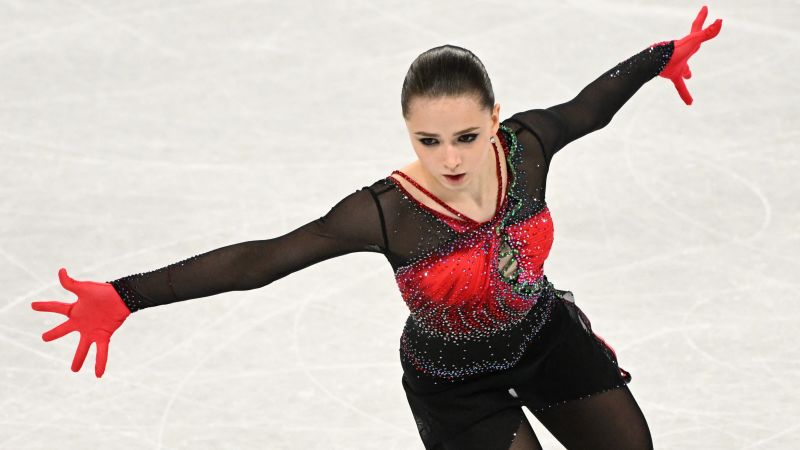 CNN
—

The Russian Anti-Doping Agency (RUSADA) found that figure skater Kamila Valieva violated anti-doping rules, but according to the World Anti-Doping Agency (WADA), there was no "foul or negligence" for the violation.
The ruling in effect clears Valieva of wrongdoing and imposes no penalty except the disqualification of her results from December 25, 2021 – the date of her sample collection.
The decision, made by a RUSADA tribunal, would allow the Russian Olympic Committee (ROC) to earn the gold medals won in the team figure skating event at the 2022 Beijing Olympics.
CNN has contacted RUSADA for comment.
The World Anti-Doping Agency (WADA) has released a statement suggesting it is likely to appeal the verdict.
"WADA takes note of this outcome and has requested a copy of the full reasoned decision, which it will review with the file to determine whether the ruling is in accordance with the terms of the World Anti-Doping Code." a statement.
"However, based on the elements of the case already known to WADA, the Agency is concerned about the finding of 'no fault or negligence' and will not hesitate to exercise its right of appeal to the Court of Arbitration for Sports, as appropriate.
"After a full review of the RUSADA decision, WADA will consider next steps to ensure that the matter is dealt with as quickly as possible and without further undue delay."
Travis Tygart, CEO of the United States Anti-Doping Agency (USADA), said in a statement to CNN: "WADA and the ISU [International Skating Union] should appeal this decision, for the sake of the credibility of the anti-doping system and the rights of all athletes.
"The world cannot possibly accept this selfish decision by RUSADA, which has been a major tool of the Russian state-sponsored doping fraud in the recent past and is non-compliant. Justice demands a full, fair, public hearing outside of Russia."
Valieva, now 16, was suspended by RUSADA the day after she led the Russian Olympic Committee (ROC) to victory in the team event in Beijing, where she became the first woman to complete a quadruple jump in the Winter Olympics.
She tested positive in December 2021 for a banned substance – the heart drug trimetazidine, which can improve endurance. But the results of the failed drug test in December only came to light during the Olympics when it was analyzed and reported to RUSADA.
Valieva has not publicly explained the positive test results.
Team USA finished second in the team event in Beijing, Japan third and Canada fourth. As a result of the doping controversy, no medal ceremony took place during the Games.
CNN has contacted the ISU and the International Olympic Committee (IOC) for comment.
In a statement to CNN, the US Olympic and Paralympic Committee said: "As we approach the one-year anniversary of the Beijing Games, it remains very important that the figure skating team athletes who competed in Beijing receive the resolution they deserve.
"We thank WADA for their efforts to review this matter and move the process forward as quickly as possible."