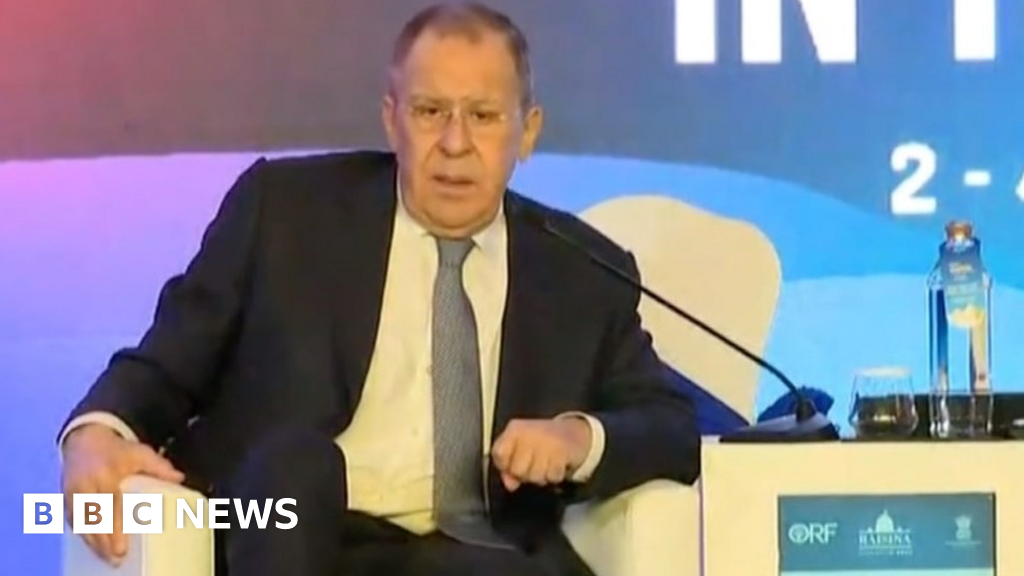 Russian Foreign Minister Sergei Lavrov was derided in Delhi after saying the war in Ukraine had "started against us".
Lavrov claimed that Russia was trying to stop the war in Ukraine, which began after its own full-scale invasion in February 2022.
He spoke to a conference audience in Delhi on Friday after a meeting of G20 foreign ministers.