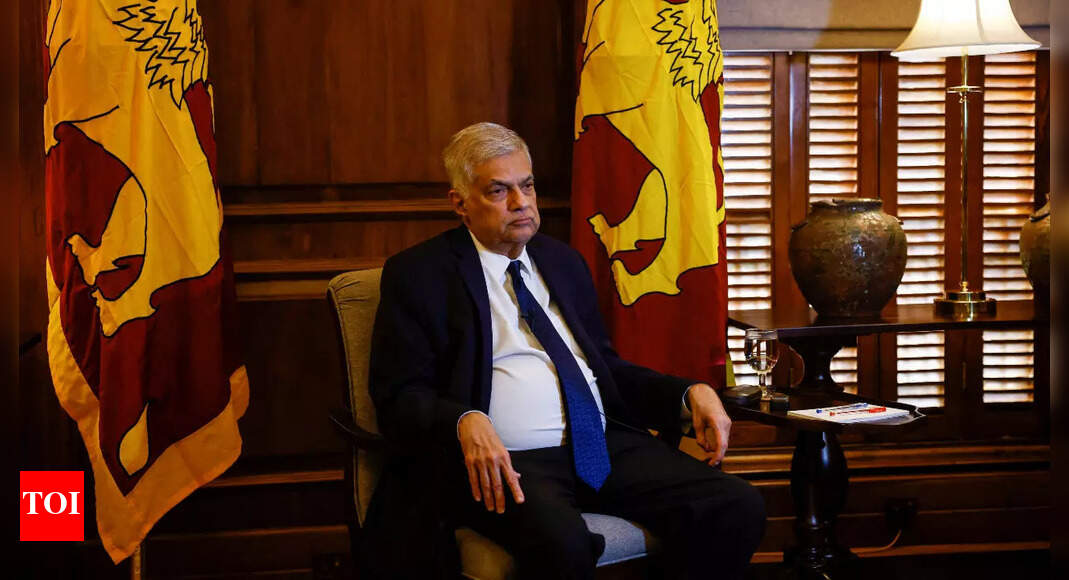 COLOMBO: The Sri Lankan government said on Tuesday it is banning strikes in several key sectors, a day ahead of a planned one-day national strike called by unions to protest painfully high taxes and utility bills.
Anger to President Ranil Wickremesinghe grows as his government slashes spending and raises taxes to secure an IMF bailout after more than a year of economic and political turmoil. The president's office said he used his executive power to invoke an "essential services" order that effectively banned the planned union action.
He stated "public transportation, delivery of food, or coal, oil, fuel, maintenance of transportation facilities by road, rail or air. . . airports, ports and rail lines, as essential services with immediate effect," a statement said.
Anyone who defies the order of essential services risks losing their job. More than 40 unions, including government bank employees and hospital workers, had said they would not work on Wednesday in a sign of protest against the doubling of taxes since January.
However, unions are all set to defy the order by continuing their one-day symbolic strike scheduled for March 1. Union, said Joseph Stalin.