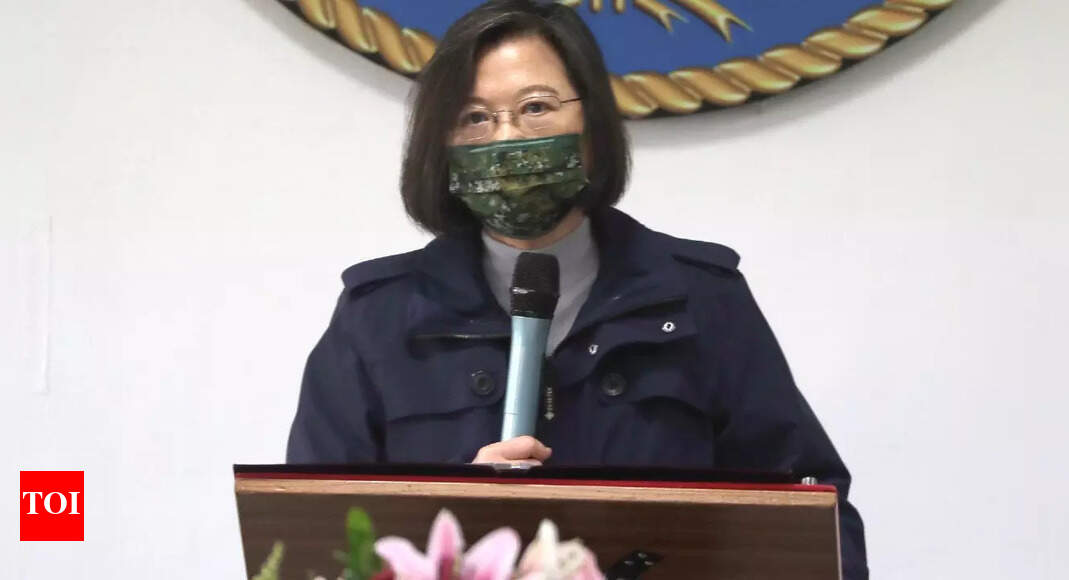 TAIPEI: Taiwanese army announced plans on Tuesday to include women in reservist training for the first time this year as the island seeks to bolster its armed forces against threats from China.
Self-governed, democratic Taiwan lives under the constant fear of a Chinese invasionas Beijing claims that the island will one day take part of its territory, by force if necessary.
China's saber-rattling has intensified in recent years under President Xi Jinping Russian invasion of Ukraine has further heightened concerns in Taiwan that Beijing could act in the same way.
Taipei's defense ministry said it would allow about 200 discharged female soldiers to enroll in volunteer reservist training beginning in the second quarter of this year, as part of efforts to bolster overall backup.
"This is the first year for women to be included in reservist training, so this year will be a pilot program," said Major General Yu Wen-cheng of the ministry's All-Out Defense Mobilization Agency.
"We will plan training capacities based on the number of applicants."
The voluntary programs aim to "enhance the effectiveness of retraining reserve troops in combat skills to help improve the combat capabilities of reservists," he told reporters.
Currently, only Taiwanese men are required to complete compulsory military service and reservist training, although women can volunteer to serve in the armed forces.
Many military analysts have urged Taiwan to do more to increase its reserves and prepare its civilian population for defense, including by training more women.
Last month, Taiwan announced it would increase compulsory military service for men to one year – instead of four months – citing the threat of an increasingly hostile China.
Some legislators have proposed including women in some form of compulsory service.
President Tsai Ing-wen, Taiwan's first female president, said the extension of military service was necessary to "ensure the democratic way of life for our future generations".
"No one wants war… but my countrymen, peace does not come from the sky."
Taiwan is a mountainous island and would present a formidable challenge to an invading force, but the Pentagon estimates it is vastly outmaneuvered, with 89,000 ground troops compared to China's one million.
Taiwan and China split at the end of the Chinese Civil War in 1949, and Tsai has said that becoming part of China is not acceptable to the people of the island.
Xi, China's most assertive leader in decades, has said what he calls the "reunification" of Taiwan should not be passed on to future generations.