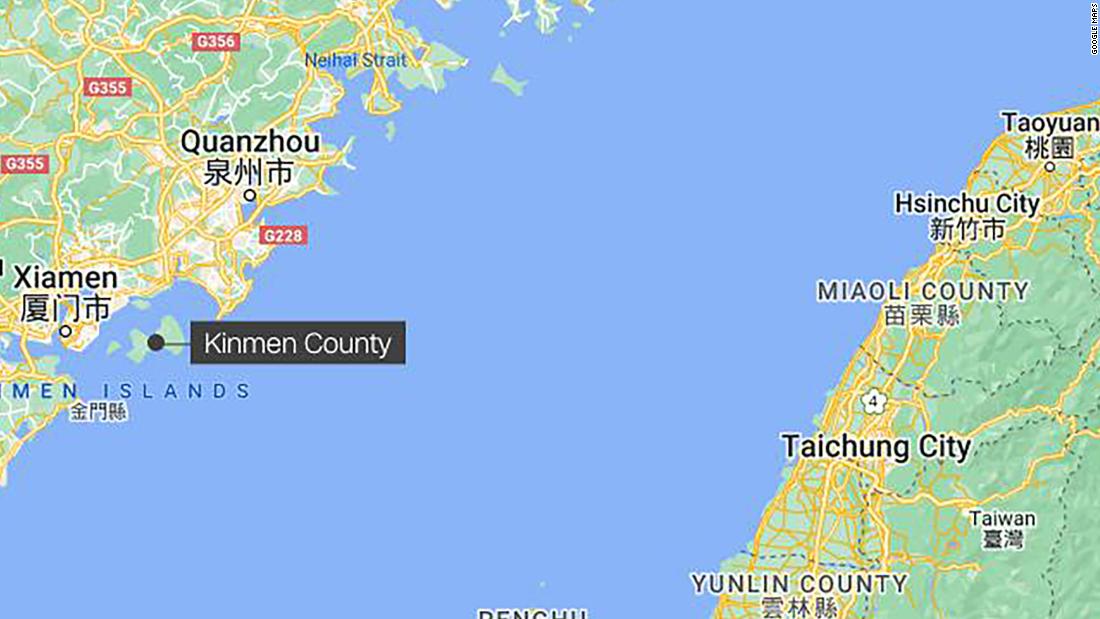 All three drones later flew back to mainland China, the Defense Command said. Kinmen County is ruled by the self-governing island of Taiwan, which Beijing considers its territory, although it has never controlled it.
It was not clear who was operating the unidentified drones.
On Tuesday, Taiwan's President Tsai Ing-wen said during a troop inspection that she had ordered the island's defense ministry to take "necessary and strong countermeasures" against what she called Chinese gray zone warfare tactics, including "drone harassment".
"We will not give China the pretext to create conflict. We will not provoke disputes and we will be reluctant, but that does not mean that we will not counter," said Tsai.
The Chinese government has not yet commented on the incident. However, a spokesperson for China's foreign ministry was asked on Monday about previous reports of private drones flying in the area and replied: "I've seen the videos too. Chinese drones flying over Chinese territory – what should you be surprised about? "
Kinmen County consists of several islands and islets between the mainland Chinese coastal city of Xiamen and the main island of Taiwan.