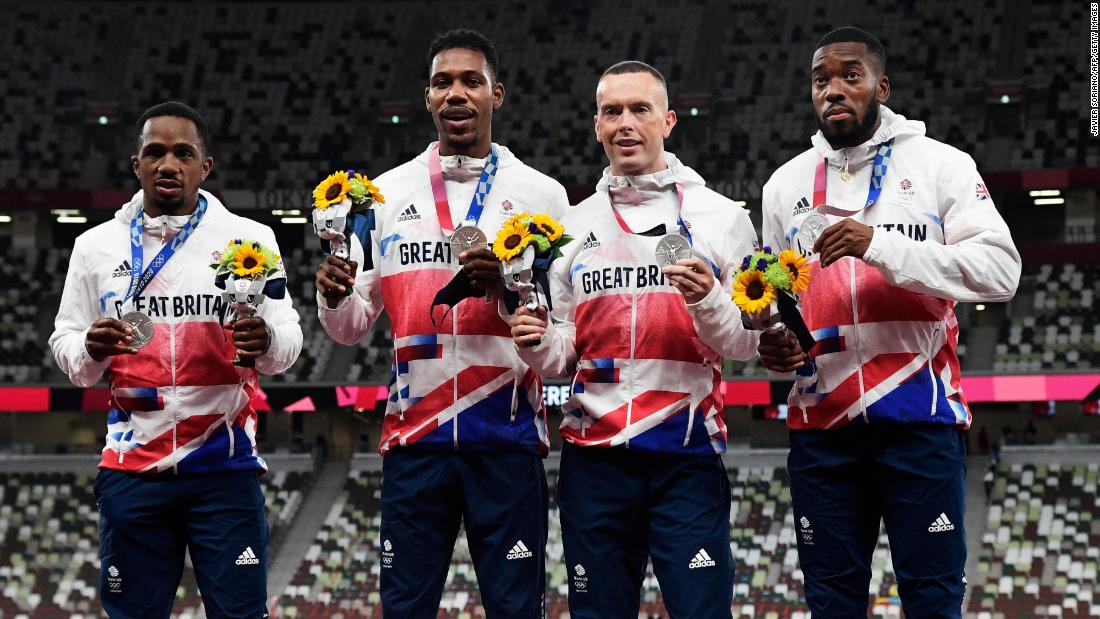 In February, the CAS ruled that British sprinter Chijindu Ujah had committed a doping violation by testing positive for some banned substances. As a result, Ujah and the three other British sprinters who competed in the 4x100m relay at the Tokyo Olympics were stripped of their silver medals. Ujah's results in the 100-meter dash were also disqualified.
"It is with great sadness that we have to ask for the medals, certificates and pins back, especially for the three athletes who were affected through no fault of their own," BOA chief executive Andy Anson said in a statement.
"However, this is the ruling of the CAS and we must abide by it, just as we have been clear that this must happen to other countries whose athletes have violated doping rules.
"It's heartbreaking for Nethaneel Mitchell-Blake and Zharnel Hughes, but especially for Richard Kilty, who only took part in one event in Tokyo. We wrote them all to make sure they know their individual status in the eyes of everyone else. at the BOA."
According to the press release, the silver medals will be redistributed to the team that placed third in the event at the Tokyo Olympics. Canada finished in third place and received bronze medals in August.
In a statement released by United Kingdom Athletics in February, Ujah accepted CAS's decision and said he had never knowingly ingested a banned substance, blaming his positive test results on a "contaminated supplement".
"I sincerely regret that this inadvertently resulted in the loss of the Olympic silver medals of the men's 4 x 100 meter relay team at the Tokyo Olympics," said Ujah.
"I want to apologize to my teammates, their families and support teams for the impact this has had on them.
"I am sorry that this situation has cost my teammates the medals they have worked so hard and so long for and richly deserved. I will regret that for the rest of my life."