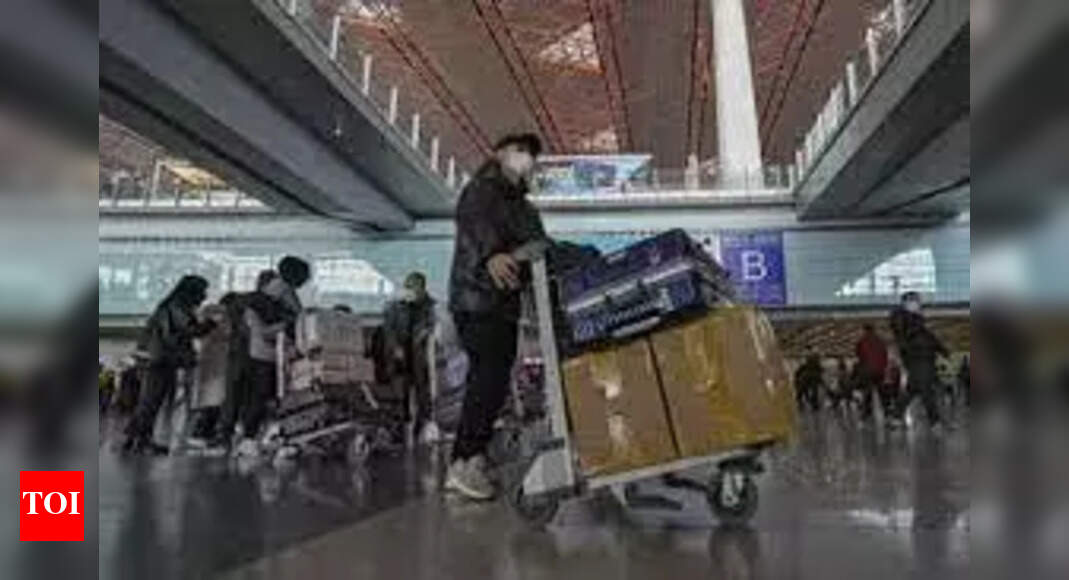 BANGKOK: Thailand on Monday revoked a policy announced over the weekend requiring visitors to provide proof of Covid-19 vaccinationsaid the health minister, citing adequate immunization levels in China and globally.
Anutin Charnvirakul said it was inconvenient to require visitors to show proof of vaccination and a panel of experts decided it was unnecessary as enough vaccinations had been administered worldwide.
Anutin said unvaccinated visitors would also have unrestricted access.
The country's aviation authority on Saturday announced restrictions to take effect Monday ahead of an expected flood of visitors from China, where Covid-19 cases have risen.
"Showing proof of vaccination would be cumbersome and inconvenient, which is why the group's decision is that it is not necessary," Anutin told reporters.
The first flight of Chinese visitors since the start of the pandemic arrived in Thailand on Monday, with an initial group of 3,465 passengers expected on the first day, Anutin said.
Thailand, one of Asia's most popular travel destinations, is enjoying an influx of tourists during its first peak season since the lifting of strict entry restrictions last year.
In November it registered 1.75 million visitors, quadrupling the number in all of last year when flights and arrivals from abroad were restricted.
Anutin said Thailand now expects 7-10 million Chinese visitors, up from a previous estimate of 5 million.
"This is a good sign for the tourism sector in Thailand… the country's economy will soon recover. After being devastated by Covid for the past three years," he said.
Thailand's tourism authority expects arrivals to exceed 11.5 million for last year, just over a quarter of the pre-pandemic 2019 record of nearly 40 million, which raised about 1.91 trillion baht ($55.17 billion). ) have issued.
Thailand will still require foreigners going to a country that requires a negative covid-19 test to show they have health insurance that covers treatment for the disease, Anutin said.