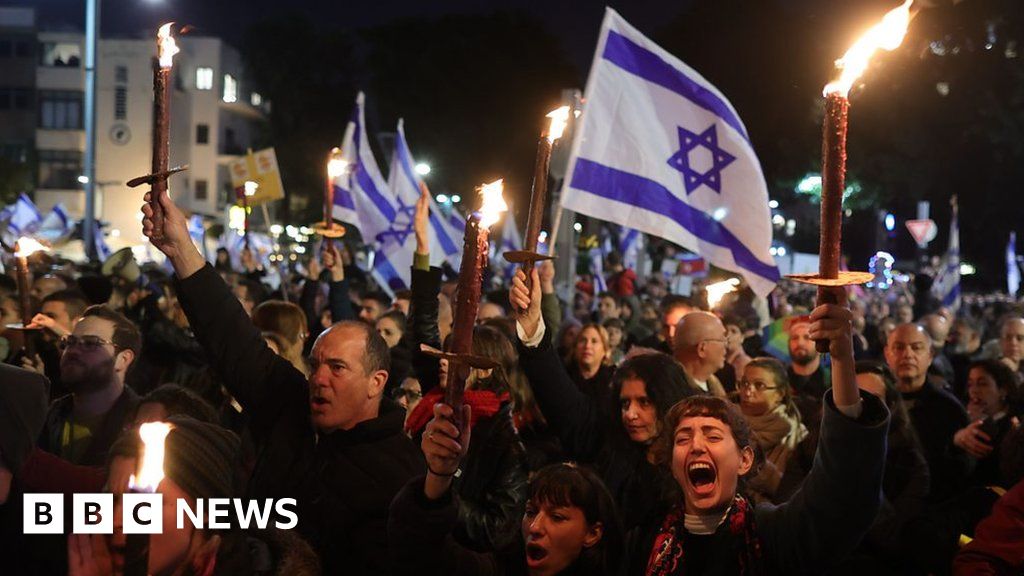 Thousands of Israelis have protested in Tel Aviv against government reform plans that critics say would undermine the independence of the judiciary.
Protesters described Prime Minister Benjamin Netanyahu's proposed changes as undermining democratic rule.
Israeli media estimate the attendance at around 80,000, with similar protests taking place in Jerusalem and Haifa.