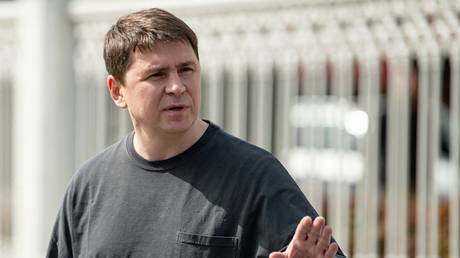 United Nations representatives could also potentially participate in the negotiations, the Turkish leader has suggested
Turkey is ready to host another round of negotiations between Kiev and Moscow in Istanbul, the country's president Recep Tayyip Erdogan said Monday. He made the offer to his Russian counterpart Vladimir Putin during a telephone conversation.
"President Erdogan stated that Turkey is willing, if both sides agree in principle, to meet Russia, Ukraine and the United Nations in Istanbul and take on a role in a possible surveillance mechanism." The communications directorate of the presidency said in a statement.
Erdogan noted: "the need for steps that minimize the negative effects of the war and build confidence by restoring the foundations for peace between Russia and Ukraine as soon as possible," it added.
Moscow has yet to comment on the Turkish proposal, and the Kremlin reading of the talks doesn't mention it at all. According to the press release, Ukraine's portion of the Putin-Erdogan call centered largely on maritime safety in the Black Sea and Sea of ​​Azov, as well as mine clearance.
read more

Ukrainian negotiator rules out deal with Russia
"Vladimir Putin underlined the willingness of the Russian side to facilitate the unimpeded maritime transit of goods in cooperation with Turkish partners. The same goes for grain exports from Ukrainian ports." it said.
Turkey has taken an explicitly neutral stance in the ongoing hostilities between Russia and Ukraine that broke out in late February. Ankara has maintained ties with both sides, has abstained from participating in Western sanctions against Moscow and is seeking to take on the role of mediator in the conflict.
In late March, Turkey staged high-profile talks between Russia and Ukraine that ultimately failed to deliver a breakthrough, despite both sides citing some progress. Since then, the negotiation process has stalled, with Kiev and Moscow blamed for the lack of progress.
Russia attacked the neighboring state after Ukraine's failure to implement the terms of the Minsk agreements, first signed in 2014, and the eventual recognition by Moscow of the Donbass republics of Donetsk and Lugansk. The protocols brokered by Germany and France were designed to give the breakaway regions a special status within the Ukrainian state.
The Kremlin has since demanded that Ukraine officially declare itself as a neutral country that will never join NATO's US-led military bloc. Kiev maintains that the Russian offensive was unprovoked and denies that it intended to retake the two republics by force.