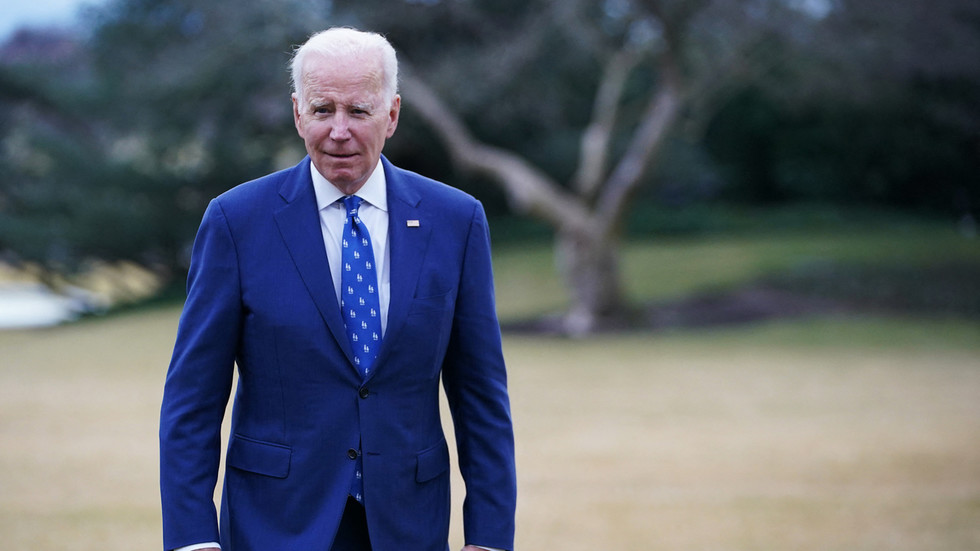 US President Joe Biden has described the conflict in Ukraine as entering a critical phase, justifying Washington's latest pledge to send more heavy weapons to Kiev. His statement came after Ukraine rejected Russia's proposal for an Orthodox Christmas ceasefire.
"Currently, the war in Ukraine is at a critical point. We must do everything we can to help the Ukrainians resist Russian aggression, and Russia is not trying to slow down," he said. Biden said this Thursday during a government meeting at the White House. "Earlier this afternoon I had a long conversation with [German Chancellor] Olaf Scholz and – about Ukraine – and our alliances in Europe and the EU. We have a much larger contingent of countries that share our views, including Japan and others."
Biden highlighted Washington's recent decision to supply Kiev with Bradley combat vehicles and a Patriot air defense missile battery, in an effort to bolster Ukraine's military capabilities. "They function well, and they help a lot," said Biden.
Russia launched its military operation in Ukraine in late February, citing the need to protect the people of Donbass and Kiev's failure to implement the 2014-2015 Minsk peace accords. Western powers responded by imposing sweeping sanctions on Moscow and sending a steady stream of arms to Ukraine, despite the Kremlin's warnings that foreign arms will only prolong the conflict.
Kiev and its Western backers have rejected Russian President Vladimir Putin's call for a 36-hour ceasefire from Friday afternoon to Saturday midnight so that Orthodox Christians, who make up the majority in Ukraine and Russia, to celebrate Christmas.
Putin's proposal for a ceasefire came after Patriarch Kirill, the head of the Russian Orthodox Church, urged all sides to end hostilities during the holiday.
In a video address on Thursday, Ukrainian President Zelensky claimed that Moscow planned to use the ceasefire "to stop the advance of our boys in Donbass" and to buy time to send more troops and equipment to the front lines. US State Department spokesman Ned Price rejected Russia's offer of a ceasefire "cynical."
According to his spokesperson, Stephane Dujarric, UN Secretary-General Antonio Guterres welcomed the proposal for a ceasefire.
You can share this story on social media: