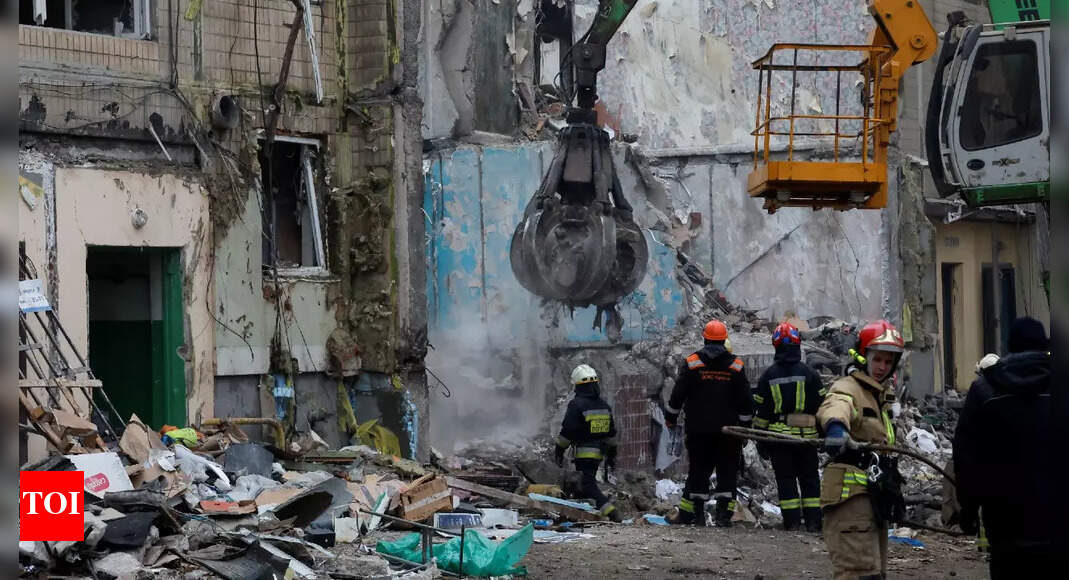 DNIPRO (UKRAINE): Ukraine said on Tuesday that rescuers have ceased searches at a residential building in the central city of Dnipro that was destroyed by a Russian missile last weekend, leaving dozens dead.
"At 1 p.m. (1100 GMT) on January 17, search and rescue operations in the city of Dnipro at the site of the missile strike were completed," the state emergency service said.
It said 20 people are still missing and 44 people have died.
Saturday's attack was one of the deadliest since Russia invaded Ukraine nearly 11 months ago. The Kremlin has denied that his troops were responsible.
The Ukrainian military said the block was hit by an X-22 Russian missile.