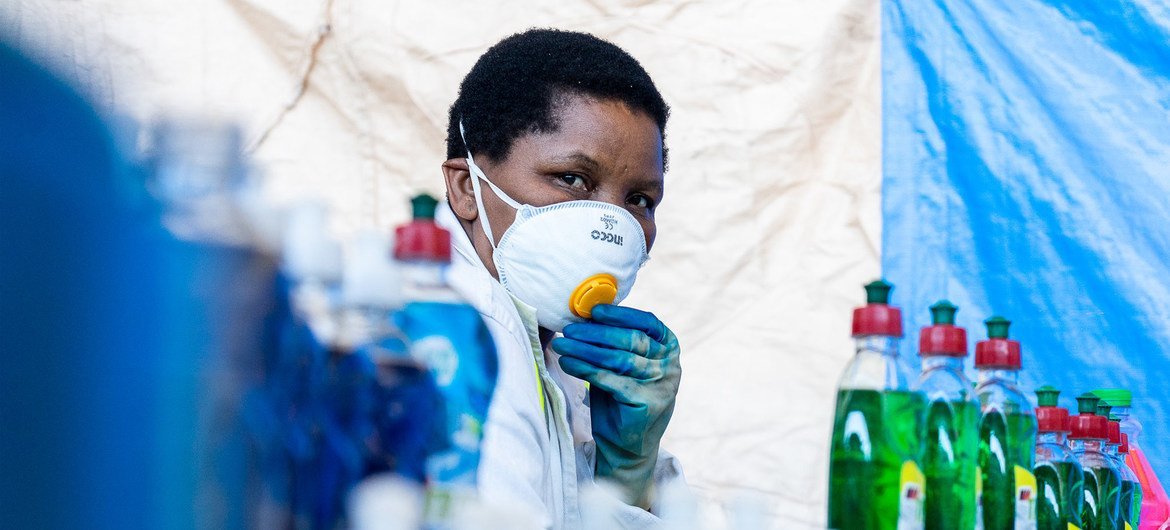 "In a number of countries key sectors are facing labor shortagesbecause people are more and more hesitant to do work that is not properly, adequately and fairly valued by society and rewarded in terms of better pay and working conditions," said Manuela Tomei, Deputy Director General for Governance, Rights and Dialogue at the International Labor Organization (ILO) ).
Key workers remain, according to a new ILO report, based on data from 90 countries seriously "undervalued" and their contributions underrecognized.
Underpaid, underprotected
The research focuses on essential workers in industries such as health, retail, food systems, safety, sanitation and transportation. The ILO findings show that these key workers have suffered during the COVID-19 crisis higher mortality rates than non-key workers, due to greater exposure to the virus.
They stay that way overrepresented among low-wage workersdefined as those earning less than two-thirds of the median wage.
Invest in the future
Richard Samans, director of the ILO's research department, speaking in Geneva on Wednesday, insisted that investing in better wages and working conditions for key workers a matter of fairness and sustainability in the event of another global emergency.
"This is a possibility of obtaining a two-for-one payout: both to improve working conditions, to reduce the social justice deficits that many of these categories of workers face, but also to strengthen the resilience of economies, their capacity to withstand shocks of any kind, whether it be a future pandemic, a natural disaster, or any other."
The key recommendations in the report include: strengthen regulation in key areas such as wages and workplace safety, and focusing on investments in the health and food sectors and supporting small businesses.
Risk of labor shortages
The ILO report shows that a pay gap between key and non-key workers averaging 26 percent. Working conditions in essential jobs are also characterized by long and unpredictable hours, limited training opportunities and poor social protection, including less access to paid sick leave.
Almost one in three key workers worldwide has a temporary contractwith a negative effect on job security and rights.
The ILO emphasizes that when poor working conditions of key workers exacerbate turnover and labor shortages, the the provision of basic services is jeopardized. This applies to both higher and lower income countries.
Lessons learned from COVID
Faced with the need to boost investment to ensure decent work and strengthen business continuity "for better or for worse," the UN agency urged governments, employers and workers' organizations to work together to secure the supply of essential goods and services. "Like an insurance policy, such a strategy would more than pay for itself when the next crisis hits," the ILO said.