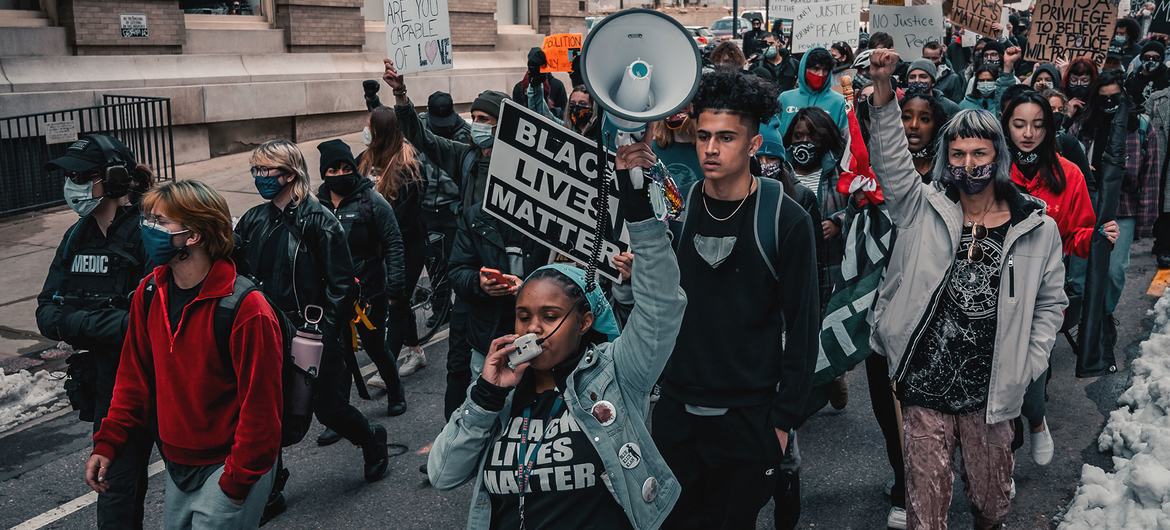 In a detailed statement, more than two dozen UN-appointed independent human rights experts — including representatives from three different working groups and multiple special rapporteurs — called chief executives by name and said the companies they lead "need to urgently address posts and activities that advocate for hatred and incitement to discrimination, in accordance with international standards for freedom of expression."
Time to change
They said Twitter's new tech billionaire owner Elon Musk, Meta's Mark Zuckerberg, Sundar Pichai who heads Google's parent company Alphabet, Apple's Tim Cook, and CEOs of other social media platforms "should"putting human rights, racial justice, accountability, transparency, corporate social responsibility and ethics at the heart of their business model."
They recalled that being responsible for racial justice and human rights for companies is "a fundamental social responsibility, and advised that "respecting human rights is in the long-term interest of these companies and their shareholders.
They underlined that the International Covenant on the Elimination of Racial Discrimination, the International Covenant on Civil and Political Rights and the UN Guiding Principles on Business and Human Rights provide a clear path forward on how this can be done.
Stand up against hate
"We urge all social media CEOs and leaders to fully assume their responsibility to respect human rights and address racial hatred."
As evidence of the corporate failure to control hate speech, independent experts appointed by the Human Rights Council pointed to a "sharp increase in the use of the racist 'N' word on Twitter" following Tesla's recent acquisition. boss Elon Musk.
This showed the urgent need for social media companies to be more accountable "for the expression of hatred towards people of African descent, they argued.
Shortly after Musk took over, the Network Contagion Research Institute at Rutgers University in the US highlighted that the use of the N-word on the platform increased by almost 500 percent within a 12-hour period, compared to the previous average, according to the experts.
Uphold human rights
"While Twitter indicated that this was based on a trolling campaign and that there is no room for hate, the expression of hatred against people of African descent is very worrying and deserves an urgent response focused on human rights."
They added that hate speech, "advocacy of national, racial and religious hatred that incites discrimination and violence, as well as racism on social media, not only a concern for Twitter, but also for other social media giants like Meta", the company formerly known as Facebook.
The experts said that while some companies claimed not to allow hate speech, there was a clear gap between the stated policy and enforcement.
Rampant disinformation
"This is particularly notable in the endorsement of inflammatory ads, electoral disinformation on Facebook, and content that speaks of conspiracy theories. Research by Global Witness and SumOfUs recently revealed how Meta can't block certain ads," the experts say.
meta"An important step has been taken with the establishment of a supervisory board in 2020", they said, in response to complaints, noting that the "group of experts from different areas of expertise is there to "promote free speech by making principled, independent decisions regarding content on Facebook and Instagram and by making recommendations." do on the relevant Facebook Business Content Policy'".
Long-term supervision
The experts acknowledged that the board was well-funded, received about two million substantive objections, and made a number of recommendations and decisions.
"However, the effectiveness of the Oversight Board can only be seen over a long time horizon and will require sustained commitment at the highest level" to reviewing and adapting tools to combat online racial hatred, the experts said.
"There is a risk that arbitrariness and profit interests will get in the way of how social media platforms monitor and regulate themselves," they added.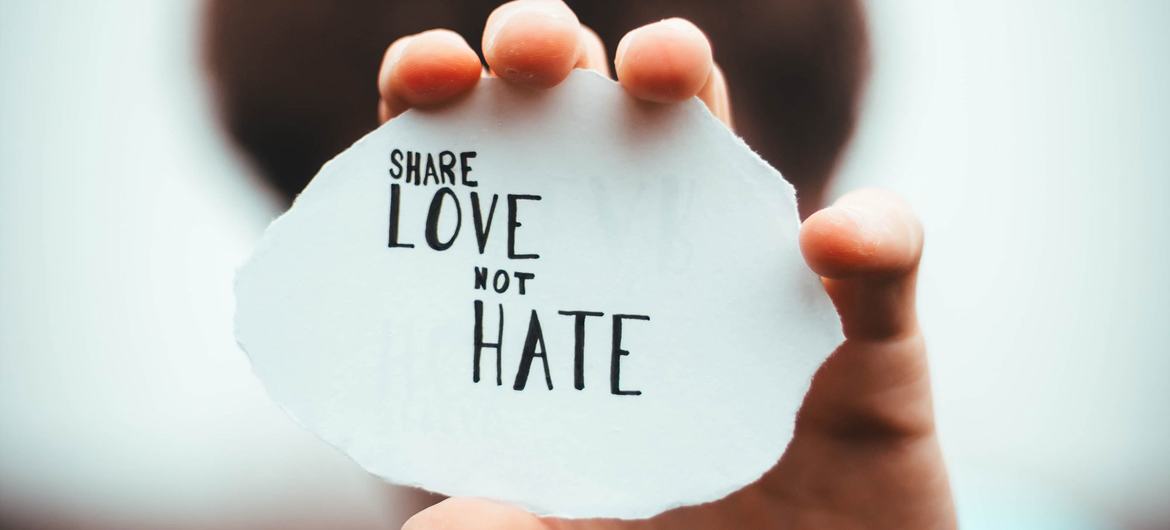 Free speech, not a free pass
They pointed out that High Commissioner Volker Türk, head of OHCHR, had recently written an open letter to Twitter CEO Elon Musk, stressing that freedom of speech did not mean "free passage to spread harmful misinformation resulting in real world harm.
"As he underlined, human rights law is clear: freedom of expression stops at hatred that incites discrimination, hostility or violence. Too often we see the spread of hatred and hate speech against people of African descent and other groups not only undermining their rights, but also creating major rifts in societies. These are increasingly difficult to overcome and a source of various forms of destabilization within countries."
'Race-Based Traumatic Stress'
The independent experts said that allowing and tolerating hate speech and speech, or advocacy of hatred against people of African descent and other marginalized groups, "not only emboldens perpetrators, but also constitutes a continuing source of chronic, race-based traumatic stress and trauma." ."
The presence of racial hatred further undermines the confidence of those involved in using social media and seeking justice.
"It's especially alarming" as so many young people "spend a significant portion of their lives online," they added.
Social media at a crossroads
"Content moderation can only address a portion of what happens in cyberspace, but it does not take into account the intended and unintended effects in society. There are deeper issues about the advocacy of racial hatred, the lack of accountability for abuses, and the lack of efforts to promote tolerance.
"If addressed, these can be strong determining factors in building a positive future, both online and offline."
Recognizing the power for good that social media represents when used positively, the experts said it "plays an important role in preventing further rifts so that racial justice and human rights can be upheld, to build less racist, less crafty, more tolerant, just and just societies."
Special Rapporteurs and independent experts are appointed by the Geneva-based UN Human Rights Council, and are part of its so-called Special Procedures, to investigate and report on a specific human rights issue or country situation. The positions are honorary and the experts are not paid for their work.