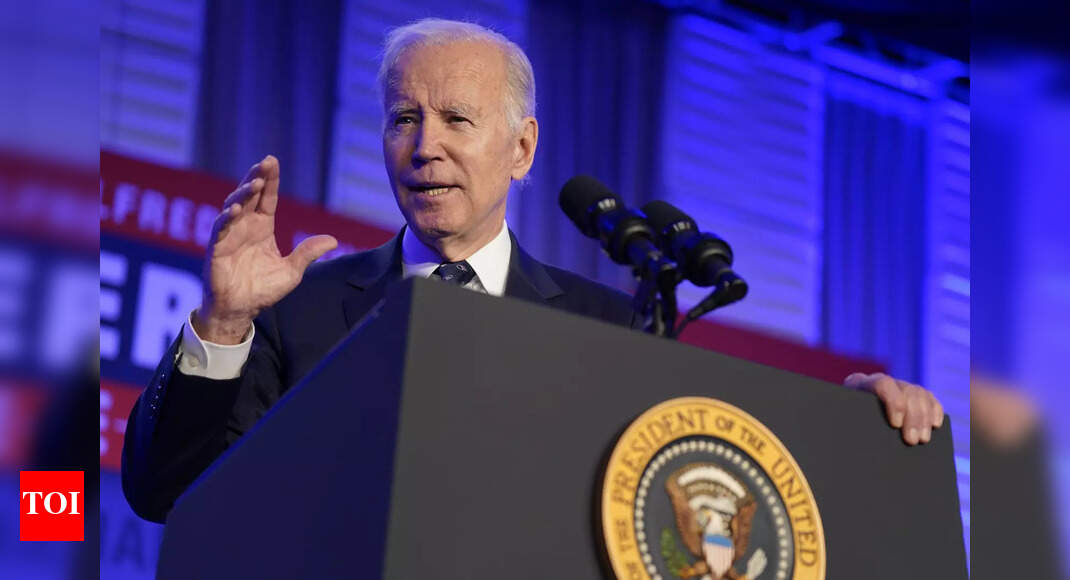 WASHINGTON: US President Joe Biden has proposed doubling the economic aid fund for impoverished Pakistan to $82 million by fiscal 2024 to help it recover from devastating floods, diversify energy supplies and support operations to prepare for emergency situations.
"Aid to Pakistan will increase private sector economic growth, strengthen democratic institutions and promote gender equality and women's empowerment," the State Department said.
In Pakistan, the aid will help the country recover from devastating floods, diversify energy supplies and support emergency preparedness activities, the State Department's budget proposal sent to Congress said.
The budget proposes to give Pakistan $82 million for fiscal year 2024, starting in October, under the category of Economic Support Fund. The aid amounted to $39 million in 2022.
Pakistan is also proposed to receive $17 million in the international narcotics and law enforcement category and an additional $3.5 million in the international military education and training category. The government has also proposed $32 million to Pakistan under the global health program of the US Agency for International Development (USAID).
The debt-ridden Pakistani government is in a race against time to act to reach a deal with the International Monetary Fund (IMF) as the country reportedly barely has enough reserves for three weeks of essential imports.
The agreement with the IMF on the completion of the ninth review of a USD 7 billion Extended Fund Facility program – which has been delayed since late last year due to a policy framework – would not only lead to a payout of 1.2 billion, but also to an influx from friendly countries.