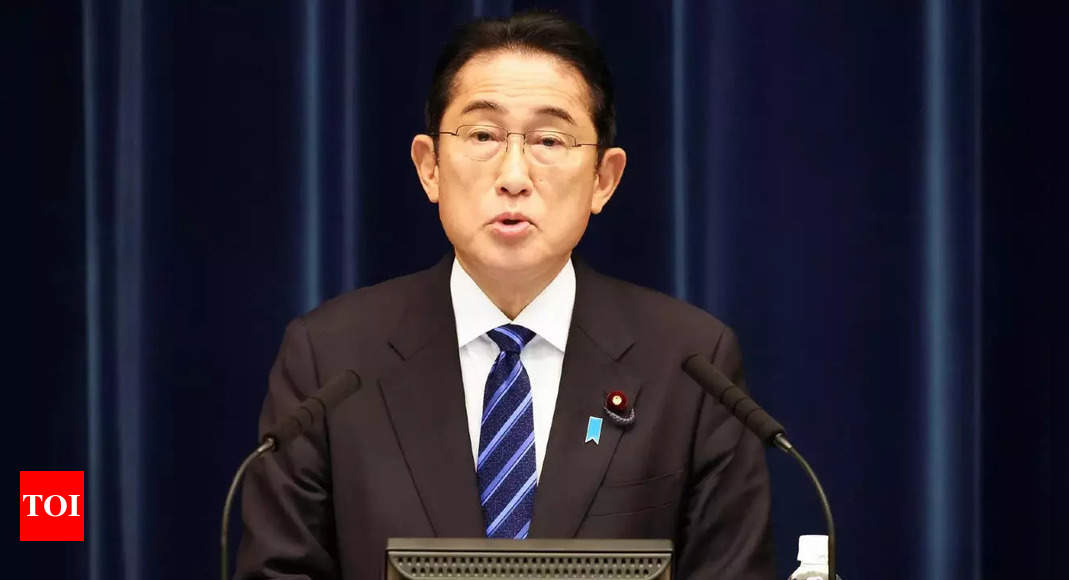 TOKYO: Japanese Prime Minister Fumio kishida said that he had told the president of Ukraine Volodoyr Zelensky in a phone call on Friday that he would consider an invitation to visit Kiev depending on "various circumstances", but nothing had been decided yet.
Kishida also reaffirmed Tokyo's full support for Ukraine in its fight against Russia as Japan assumes the rotating chair of the Group of Seven (G7) leading economies.
"I have strongly condemned Russia's continued aggression and that Japan will do its utmost to provide assistance, including through the winter, to protect the lives of the Ukrainian people," Kishida told reporters.
Earlier, Chief of Cabinet Hirokazu Matsuno told a regular press conference that the head of Zelenskyy's presidential office, Andriy Yermak, had invited Kishida through Tokyo's ambassador to Kiev to visit Ukraine.
Kishida confirmed that he had received the invitation, but said nothing had been decided yet.
"I would consider it based on different circumstances," he added.
Next week, Kishida will visit most of the other G7 member states in a major diplomatic tour before Japan hosts the annual G7 summit in May in Hiroshima, when Ukraine is expected to be a major talking point.
The other G7 countries are the United States, Canada, Germany, Great Britain, France and Italy.