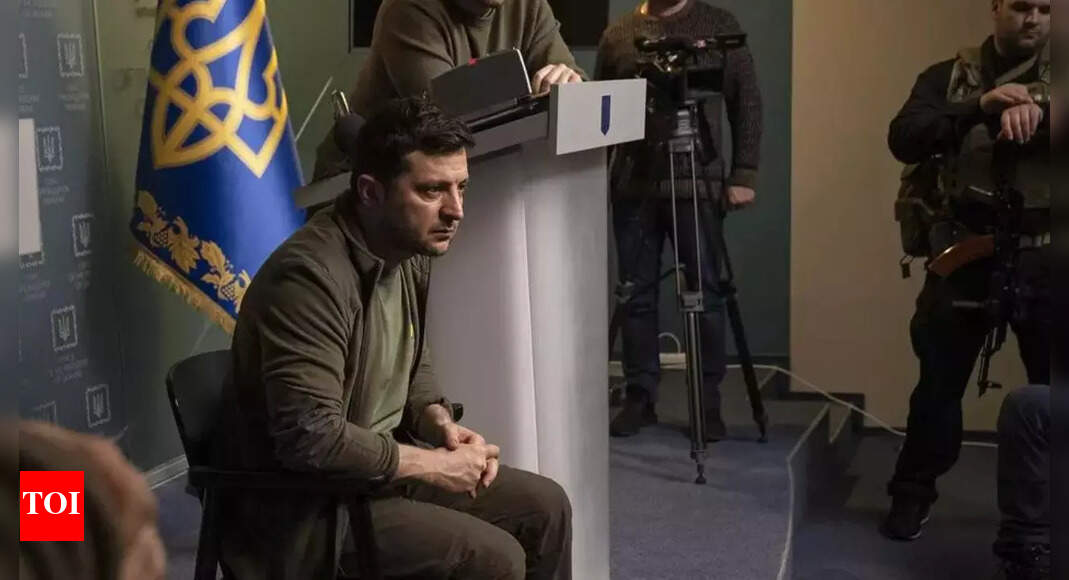 LVIV: Ukrainian President Volodymyr Zelensky met with US Attorney General Merrick Garland and top European legal officials on Friday and called on Russia to pursue international prosecutions for war crimes.
Zelenskyy announced the meetings in the western Ukrainian city of Lviv, hundreds of miles from the war front lines, during his evening address to the nation.
"We are doing everything we can to ensure that the International Criminal Court succeeds in punishing Russian war criminals," Zelensky said.
"The main point of all these meetings and the Lviv conference is accountability," he added. "The responsibility of Russia and its leadership is personal, for aggression and terror against our state and our people."
Zelenskyy said more than 70,000 Russian war crimes have been registered so far.
"But unfortunately we are not aware of all the crimes at the moment," he added. "Much of our territory is still occupied and we cannot currently reliably predict how many Russian crimes we will discover after the occupiers are driven out."
In addition to Garland, other participants at the conference included British Attorney General Victoria Prentis, Spanish Attorney General Alvaro Garcia Ortiz and European Commissioner for Justice Didier Reynders.
Meanwhile, deputy spokesman Farhan Haq at the United Nations said UN humanitarian workers are reporting "intense hostilities" near the beleaguered Ukrainian city of Bakhmut and that the UN's few humanitarian partners are focusing on evacuating the most vulnerable people from the conflict zone.
Bakhmut has been at the center of fierce fighting for months, with Russian forces, including large forces from the privately owned Wagner Group, closing in on the largely destroyed city.